作為一位空中少爺,認識不同國藉、背境的人,就是我工作最大的樂趣。而美麗的女乘客,當然會得到本少最真誠的服務。我把餐車停在一位外國美女前,在窗外的晨光折射下,她精緻的側面格外好看。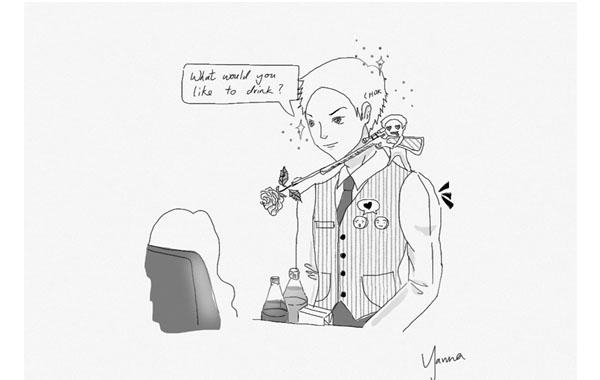 在我差點李白上身,執筆送她一首詩之際,我突然感應到上司那股氣場,轉身一看,他果然在另一面的走廊盯著我。本少立即用流利英語向美女介紹飛機餐的選擇。話畢,她呆若木雞地看著我。面對著英俊瀟灑的空少,妳心動,心跳,是正常不過的事,別尷尬。三分二十六秒後她終於打破沉默:「すみませんが、英語が分からないんです。」(對不起,我不會英語)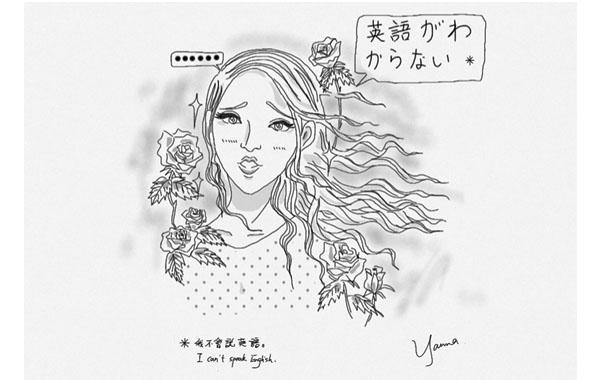 傻的嗎?令她失神的竟然不是本少的俊臉!我簡直想帶著我流著鮮血的自尊心,打開機倉門一躍而下!連what would you like to drink也不會的鬼妹,還是鬼妹嗎?
為免她看穿我心中的驚訝和鄙視,我本能地按下制服上的「假笑」按鈕,笑容可掬地用日語重覆一次剛才的話。她向我道謝後(不必多禮,假鬼妹小姐)我便繼續工作。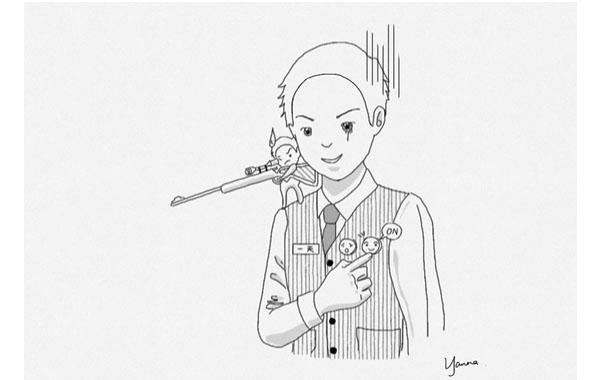 在機內不時會遇上操一口流利日語的鬼佬。這也正是日本女性跟外國男士結婚也不須懂半句英語的主因。而近年愈來愈多年輕日本女性喜歡與外藉男性結婚。在這單一語言的國度,他們的小孩也彷彿只理所當然地說日語。我大概在日本上了寶貴的一課:當全世界喜歡你的人都賣力討好你,學你的語言和努力融入你的文化時,又何須談什麼國際化、全球化?
「你在日本公司打工,日語一定很了得吧?」身邊所有人都曾這樣問我。但有趣的是,為什麼我們從不會問何解我們的外國同事、鄰居都不曾用廣東話跟我們溝通?
各位旅客您好。我們的客機快將抵達香港。在香港,您會遇到不少自以為語文能力高、又有文化的人。但希望您旅程完結後,會感受到他們願意跟外國人溝通的心。多謝。
〔如欲閱讀更原汁原味的文章,請按下頁觀看英文版本〕
What Would You Like To Drink?

The light from the morning sun landed gently on the exquisite face of a Western chick. I stopped the meal cart in front of her and I saw the rare kind of green eyes that captured a man's soul. I almost started writing her a poem before realising my senior in the opposite aisle was staring at me staring at her. I then quickly presented her the meal choices in English.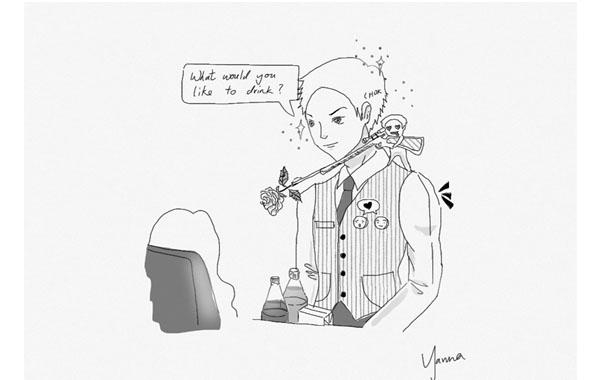 She scrunched her pretty face looking at me right in the eyes, contemplating how to respond. I supposed she had every right to be shy before a hot flight attendant.「すみませんが、英語が分からないんです。」(I'm sorry I don't understand English), she said after a three-minute-and-twenty-six-second silence. Seriously? It hurt me knowing my face didn't impress her. Hubris. The tragic fall, sort of. But why on earth do you need a Western face when you don't even understand "what would you like to drink?" in English?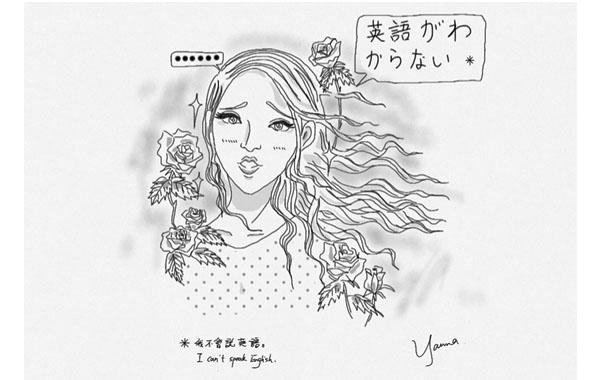 Stupid girl. I nearly gave a contemptuous snort. Reflectively I pressed my "fake service smile" button on my waistcoat and switched to Japanese. Pleased. She thanked me (of course) and I continued my service.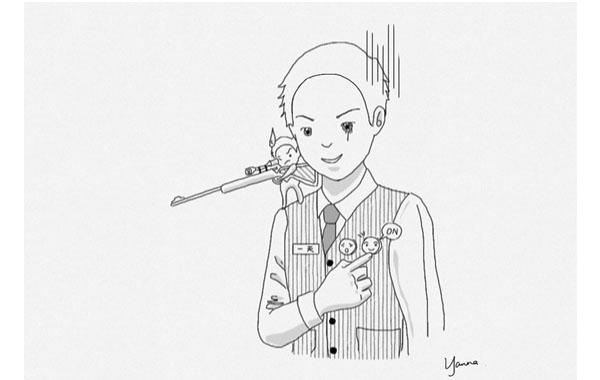 I have seen many Western male passengers speaking perfect Japanese with their Japanese wives. Their children – the "made-in-Japan gweilos", like the female passenger mentioned above, never need to speak a word in English. The Japs have taught me a good lesson: why bother thinking about Globalism while the rest of the world is trying so hard to fit into your way? "For sure you speak Japanese in a Japanese company," everyone around me says so as if it was really the case. Interestingly, we Hongkongers never seem to ask ourselves why our foreign colleagues or neighbours do not speak Cantonese with us.
Good morning ladies and gentlemen. We are about to arrive in a so-called international city named Hong Kong, where you will encounter self-conscious locals speaking different pretentious or broken languages. But I hope at the end of your journey, you will grow to like them a bit more, and appreciate their willingness to communicate with you. Thank you.